Affordable Wheel Repair in Baltimore, MD
Your State-Wide Repairmen
Finding a wheel repairman you can trust is difficult. As a driver, you want someone who can analyze your car's condition, recommend the best solutions, and perform the work according to your standards. You may also look for a technician who has your best interests in mind. This is where Rim Doctor comes in. We're a locally owned and operated business committed to meeting your wheel needs.
Rim Doctor can repair:
Each wheel is unique so we do a thorough inspection of your wheel prior to repair. For treatment, we use a combination of techniques and processes to restore your wheel to good condition. In most cases, wheel repairs can be completed within the same day for each wheel. Whether you live in Baltimore or Glen Burnie, Rim Doctor is at your service. For unmatched wheel repairs in Maryland, call (443) 410-3124.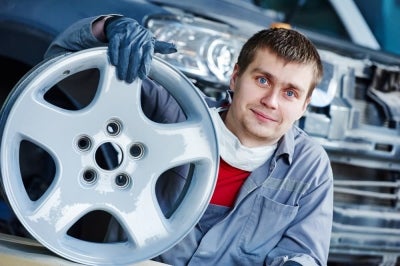 Why Choose Us?
Same Day Service
Locally Owned & Operated
Over 15 Years of Experience
Mobile Service
Free Estimates