Bumper/Panel/Scratch Repair Services in Baltimore, MD
Bumpers are often the first part of the vehicle to absorb contact in a collision. That's why providing appropriate, safe bumper repair is crucial. At Rim Doctor, we provide both the best tools and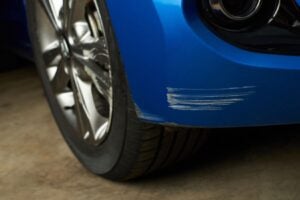 most importantly, the right team to do the job correctly. Bumpers are designed to protect the vehicle's structure. Rim Doctor Technicians are trained in plastic bumper repair to return these crucial parts to their pre-accident condition.
At Rim Doctor, our team meticulously performs the right repair for each bumper or panel and reconditions your vehicle to erase any signs of dents, scratches, scrapes, or indentations. Many bumpers and other vehicle parts can be repaired, especially bumper covers, which are commonly damaged on a vehicle. By saving your bumper, the technician will also be able to blend the appended paint more efficiently and accurately.
Whether your bumper or panels are made from rigid plastic, semi-rigid plastic or sheet metal, our technicians are trained to repair it with precision! Contact us today for a free quote!
Why Choose Us?
Same Day Service
Locally Owned & Operated
Over 15 Years of Experience
Mobile Service
Free Estimates