Wheel Refinishing & Polishing in Baltimore, MD
Rim Doctor Wheel Refinishing and Polishing
The wheels of your car can take a lot of abuse on the road. At Rim Doctor, we believe the details matter. Your wheels should be a functional part of your car, but they also need to look good. Keeping your wheels smooth and polished can have many benefits beyond the cosmetic, and the wheel experts at Rim Doctor can help refinish and restore your wheels to have you riding in style.
Reasons to Refinish/Polish Your Wheels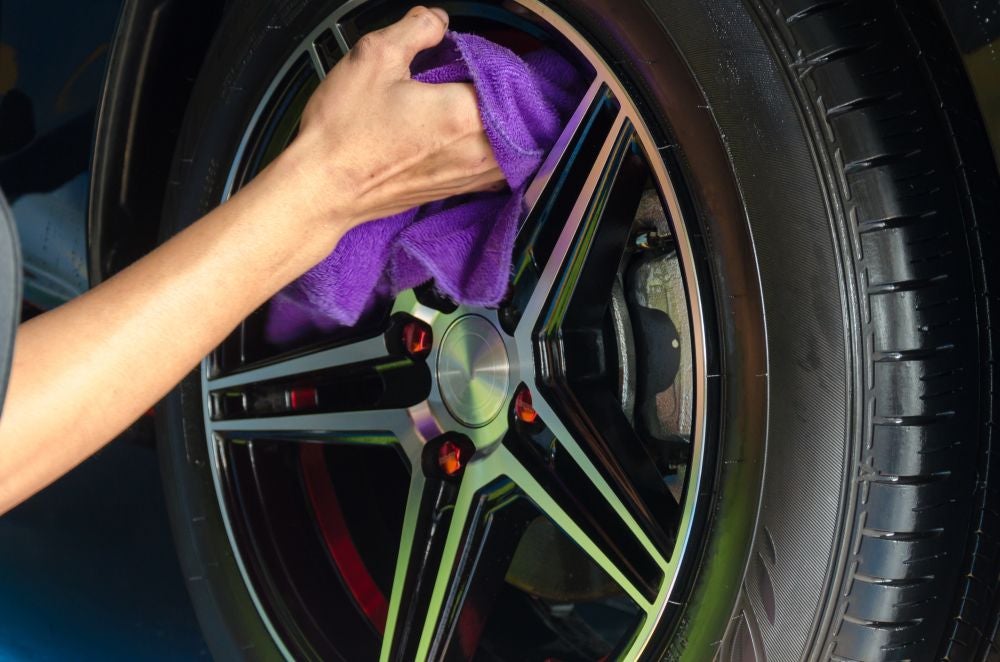 Alloy wheel refinishing and polishing can be very beneficial for your vehicle. Regular wear and tear, chips from debris, and minor curb collisions can dent or scratch your wheels, looking unsightly and detracting from the aesthetic appearance of your car. If you want to keep your car in top cosmetic shape, having your wheels polished and refinished can be a good place to start. Regular inspection for scratches and dings will help you identify the need for polishing, and it will help you prevent any issues as well.
Scratches and dings in your wheel can create potential issues with your tires, your suspension, and your steering. If you have scratches in your wheel, road salt, brake dust, and other debris can cause corrosion, which can wear away at the wheel. When the wheel is weakened, it can bend more easily, putting pressure on the tires as you drive. This can cause tire blowouts, which can be dangerous and expensive. Keeping your wheels polished and refinished will help prevent further damage to your vehicle and keep your car looking bright and shiny.
Common Wheel Refinishing Questions
Q: Is it better to buy new wheels or have alloy wheel refinishing?
A: Buying new rims is an option, but it can be costly. Refinishing and polishing your wheels, especially in a timely fashion when you notice chips, dings, or scratches, can radically reduce your costs.
Q: What quality paint do you use for wheel restoration?
A: We use high-quality, OEM-approved paint. We match the colors to your wheels before beginning the process. This gives your rims a professional finish.
Q: What factors impact wheel refinishing cost?
A: The type of wheel finish and the material will have an impact on the cost of your wheel polishing. Wheels can be made of chrome, alloy aluminum, or steel, with a variety of different finishes. These factors will affect the scope of the wheel refinishing process.
Other Related Services
In addition to refinishing and polishing services, Rim Doctor also offers wheel and rim straightening and repair. This takes the cosmetic aspects of rim care to the next level to restore your wheels to full function. These services can prevent a variety of different hazards for driving, such as tire damage, alignment issues, suspension issues, or steering issues. Our wheel experts at Rim Doctor offer a full range of wheel repair services to ensure that your car is always traveling smoothly.
Contact Rim Doctor in Baltimore, MD
If you are interested in our wheel refinishing services, contact Rim Doctor today. We offer free estimates, and our team is ready to make your wheels shine.
Why Choose Us?
Same Day Service
Locally Owned & Operated
Over 15 Years of Experience
Mobile Service
Free Estimates