Professional Brake Caliper Painting in Baltimore, MD
Rim Doctor's Caliper Painting Service Exceeds Expectations
Car lovers want a vehicle that is running at peak performance and looks fantastic. That is why they bring their cars to Rim Doctor. Our expert technicians can help your vehicle stand out with our subtle but stunning brake caliper painting services in Baltimore, MD. As a family-owned and -operated business, you can expect the very best service and care with your vehicle. We understand that it is more than just "a car" to you. Our team has years of experience and the proper training to provide you with a professional caliper painting service that will exceed your expectations. We offer a wide variety of customizable colors to match your vehicle's existing paint job and your tastes. Whatever vehicle you drive, our team can help. Contact us today to schedule your free estimate.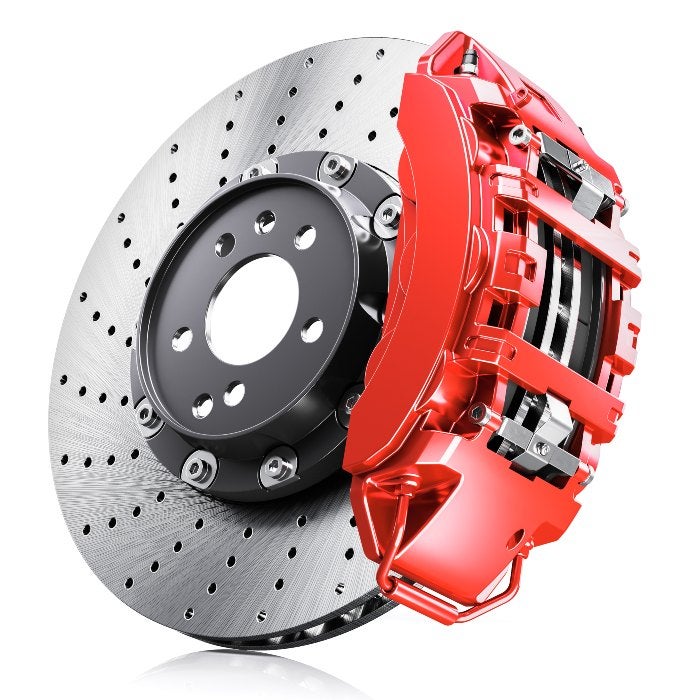 What Is a Brake Caliper?
Brake calipers are an essential safety feature for your vehicle. When you press your car's brake pedal, the calipers are activated and apply the brake pads to the rotator. Initially treated as a standard safety feature, the growing popularity of large, sleek rims has also led to an interest in custom brake caliper painting. At Rim Doctor, we have helped car owners throughout the area enhance their vehicle's look with caliper painting services. Even though calipers are now seen as a part of your vehicle's aesthetics, they are still an essential part of your vehicle's braking system. You must choose a trusted technician to ensure that your brake system isn't damaged during the painting process.
What's Included in My Brake Caliper Painting Service?
When you choose Rim Doctor for your caliper painting service, you can feel confident in our ability to deliver long-lasting results. Our team of technicians has over 15 years of experience and the right tools to get the job done. We take pride in our service and treat your vehicle with care and respect throughout the entire process. Most vehicles come with unpainted brake calipers. Whether you're driving a brand-new vehicle or want to upgrade your car, our team of professionals is here to help! Each vehicle we service is cared for meticulously to highlight your style. Our process includes:
Wheel Removal – Removing the wheels from your car exposes the calipers, so we can begin prepping them for paint.
Prepping the Area – During this critical prep stage, we will ensure that your vehicle's brake system isn't exposed to the paint. This exposure can create issues with your vehicle's performance, and it is one reason you should choose a professional.
Caliper Cleaning – By removing rust and dirt build-up on your calipers, we can ensure a more even application and vibrant color that lasts longer.
Caliper Painting – This is where the fun begins! We use vibrant paint that is explicitly designed to adhere to your calipers for the best results.
Clear Coat Application – We finish off our service with a clear coat that will protect your caliper's paint.
Wheel Fitting – Our team will reinstall the wheel we removed and ensure that the lug nuts are tightened properly for your safety.
What Customizable Caliper Painting Options Do You Offer?
Large rims may look great, but custom-painted calipers will give your vehicle that extra pop of color to bring your car to the next level. Rim Doctors offers a wide variety of colors to achieve the perfect look for your vehicle. We only use high-quality painting products that are specifically designed for your vehicle. When we're through with your service, not only will your calipers look stunning, they'll also be better protected against surface corrosion. Whether you're looking to add an aggressive red, a sleek black, or a cool, sophisticated blue, our team is here to help. We offer free estimates on all of our services. Find the color you want below, and then contact us today:
Red
Black
Blue
Yellow
Green
Silver
Why You Should Choose Rim Doctor
For over 15 years, the expert technicians at Rim Doctor have been helping drivers achieve the desired style with custom caliper painting services for their car, truck, or SUV. With the right tools and a certified and trusted team, we can improve the look of your vehicle. As a family-owned company, we take great pride when we see a car or truck we've worked on driving down the street. Our commitment to providing the best customer service is what has helped us stay successful for so long. We offer free estimates on all of the work we perform so you can get a fair and accurate assessment of your vehicle's work order. When you trust us with your car, you can feel confident in our commitment to highlighting your style with brake caliper painting services throughout the Baltimore, MD area. Contact us today!
Why Choose Us?
Same Day Service
Locally Owned & Operated
Over 15 Years of Experience
Mobile Service
Free Estimates