Wheel and Rim Repair Baltimore
Restoring Your Car's Rims
A car ultimately offers convenience. Sure, you can take public transportation in Baltimore, but a car can take you wherever you want and need to go. Due to its practical use, you want to be able to drive your car for years to come. One of the best ways to ensure top-notch performance is through our wheel repair services at Rim Doctor. We offer a number of services to keep your vehicle in excellent condition.
As part of our wheel repair services, we offer:
In addition to our repair services, Rim Doctor can improve the aesthetic of your wheels. Whether you want a high gloss finish or custom color applied to your wheels, we can provide it for you. All paint jobs come with a three-year warranty. Contact us at (443) 410-3124 to receive a free quote.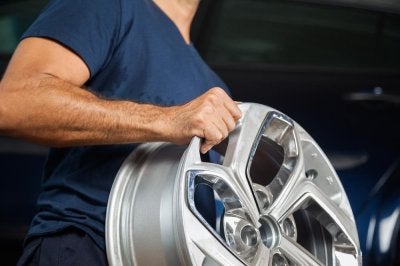 Why Choose Us?
Same Day Service
Locally Owned & Operated
Over 15 Years of Experience
Mobile Service
Free Estimates